Your Local Dentist in North Tonawanda, NY
Welcome to North Tonawanda Family Dentistry, where caring for your family is our top priority.
We gladly welcome patients of all ages, and we do all we can to make you and your family feel welcome at our dental office. From our deluxe amenities to our gentle approach to care to our prompt emergency dentistry, we want your dental visit to be as convenient as possible. Just let us know how we can help!
Our Philosophy at North Tonawanda Family Dentistry
Picking a dental office in North Tonawanda to care for your health is a big decision, and we believe that our friendly neighborhood practice stands apart from the rest. One of the things that makes us unique is how our team always treats patients as individuals with specific concerns and goals. You won't get any clinical, cookie-cutter dental care here! Our dentists and dental team come to work excited to serve the North Tonawanda, NY community, and we invite you to visit our dental clinic for truly compassionate and personalized care.
Family-Friendly Amenities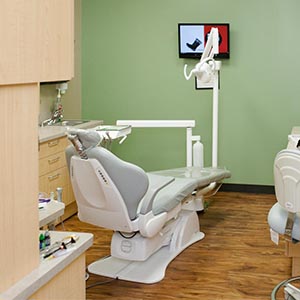 Complimentary refreshments
Flatscreen TVs
Cozy blankets
Private treatment rooms
Candles & aromatherapy
Books & toys for children
Free WiFi throughout the office
Gentle Dentistry
At North Tonawanda Family Dentistry, we are big believers in gentle dentistry. Everyone deserves comfortable, pain-free appointments, and we do all we can to ensure that with minimally invasive dental care and sensitivity about your unique worries regarding the dentist. As your local dental office, we don't want dental fear or anxiety to stop anyone from keeping up with their health! Whatever the situation, we're here to foster pleasant visits that keep you at ease.
Emergency Dental Clinic
Dealing with a dental emergency? You don't need to wait to get the care you need! As an emergency dental clinic, North Tonawanda Family Dentistry sets aside time each day just in case urgent cases come up. If you have a severe toothache, a broken or chipped tooth, swollen gums, a knocked out tooth, or another serious concern, call us right away. We provide treatment ASAP so patients never have to wait around in pain.
See Our Services
Check out the local dental services offered at North Tonawanda Family Dentistry!