Looking for a new North Tonawanda Dentist?
We Welcome New Patients of All Ages!
At North Tonawanda Dentistry, we love seeing new faces at our dental practice, and we're truly grateful when someone chooses us for their dental in care in North Tonawanda, NY and the Western New York area. To schedule an appointment with us, you can either fill out our Make an Appointment form or call us at (716) 692-2273.
About North Tonawanda Family Dentistry
From your first call to us to the day of your actual appointment, we work hard to make sure your needs are being met. North Tonawanda Family Dentistry combines the latest dental technology with a comfortable atmosphere and personalized service to give you all-around exceptional dental care. Let our team take care of you and help you get the smile of your dreams!
Your First Visit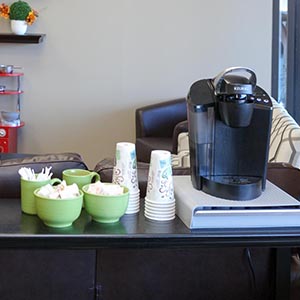 We first take the time to get to know you better and to understand what your dental needs are. We find that open communication with our team really helps our patients get the most out of their visit.
During your appointment, you can expect:
Dental X-rays
Comprehensive Exam
Periodontal Screening
Smile Analysis
TMJ Evaluation
Consultation

* You can expect your first visit to last around an hour. If time allows, we will also provide you with a teeth cleaning. We prioritize going over your needs and getting to know you first so that we can come up with a custom and effective treatment plan.

If your first visit to our office is for a dental emergency or specific concern, we will make sure to take care of that first.

New Patient Forms

Speed things up at your first visit by filling out our new patient forms ahead of time! Click the button below to download and print them.

You are also welcome to complete our forms at our office. We just ask that you arrive a little early so we can make sure you are still seen on time.

Contact Us

Contact us with any questions or concerns or to make an appointment!