Meet Dr. Alan Weiner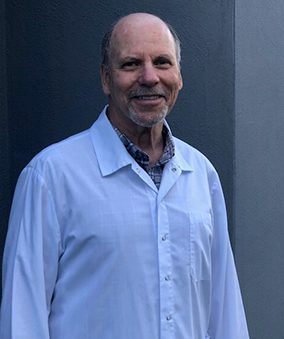 Originally from New York City, Dr. Alan Weiner is thrilled to be practicing in his home state. After spending his undergraduate career majoring in natural sciences, the idea of using science to work in healthcare quickly became his focus. Soon after, he decided dentistry would work well for him, as it allows him to utilize science and greatly improve people's lives through their oral health.
Dr. Weiner earned his Doctor of Dental Surgery from New York University College of Dentistry. Immediately following, he completed his residency in the oral surgery and dental departments of Tel Hashomer Hospital. Since then, he has completed many continuing education courses to keep him up to date on the latest technology, treatment procedures, and dental materials. Today, Dr. Weiner is a general dentist with an eye for dental implants, cosmetic dentistry, and extensive dental extractions.
When he is not in the office, he enjoys spending time with his family, skiing, swimming to stay fit, and going to see films. His most recent hobby is making gelato. Dr. Weiner looks forward to getting to know you and taking care of all of your dental needs!
Meet Dr. Kevin Nowicki, DDS
Dr. Kevin Nowicki completed his undergraduate studies in Biology at the University of Richmond, and received his Doctor of Dental Surgery degree at the University at Buffalo in 2008. After graduation, Dr. Nowicki completed his General Practice Residency at Albert Einstein Medical Center in Philadelphia, Pennsylvania. Dr. Nowicki's philosophy is simple: do what is right for each and every patient. Dr. Nowicki strives to provide his patients with the highest quality dental care, while making them feel comfortable and relaxed.
Dr. Nowicki has been Team Dentist for the Buffalo Bandits of the National Lacrosse League since 2010. Dr. Nowicki is also active in events at the HarborCenter in Downtown Buffalo serving as a tournament dentist for the Under 18 Women's World Juniors Hockey tournament and Ice Sledge Hockey World Championship.
Dr. Nowicki is originally from Rome, NY and is an avid sports fan. He is a Bills and Sabres season ticket holder and is a big supporter of University of Richmond and Syracuse University Basketball programs. He spends his free time biking and is a yearly participant in the Ride for Roswell.