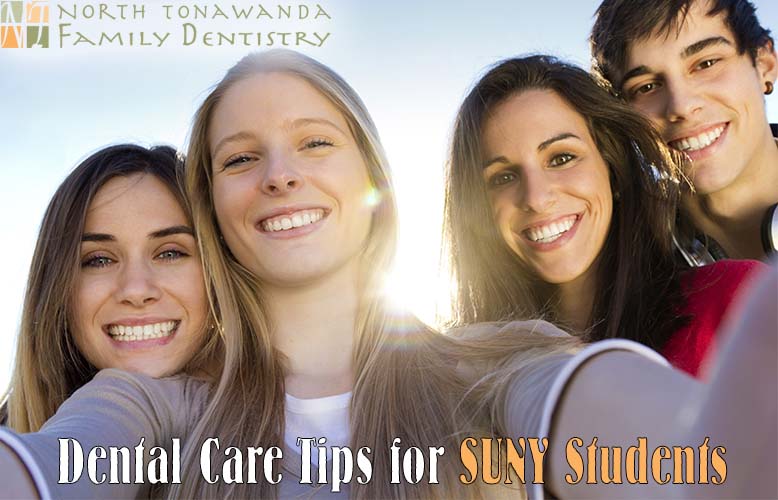 So your college student is out on his/her own, or so they think? Chances are doctor and dentist visits won't rank up there on their schedule like exams, labs, or weekend parties. Sounds like Mom or Dad might need to help their student take some time to preserve that smile.
Routine is Everything
Everyone knows that routine dental checkups are recommended every 6 months, so it is a good idea to work that into your student's schedule, if you expect they will be home between semesters. For those who may attend college further from home and may not return home as frequently, that can be tricky, but a checkup during the holidays will do. Next time you send a college care package, toss in a new toothbrush and some floss, plus a note showing the upcoming appointment. It will be a gentle reminder to them about dental care near and far from home. 
At North Tonawanda Family Dentistry we specialize in treating every age in your family, and we will do our best to keep your college student up to date with checkups and treatment.
Dental Care for College Students
North Tonawanda Family Dentistry is centrally located to a number of universities, particularly those in the SUNY system in the Buffalo and Niagara Falls areas. We welcome all patients from Western New York/Great Lakes area, including North Tonawanda, Tonawanda, Kenmore and Getzville. We also have a conveniently located dental office in Williamsville, and here's that website: Williamsville Family Dentistry.  
This week text or email your son or daughter and start a conversation about the next time they might get in to see the dentist at college or when visiting home. We will be happy to look at opportunities with you right away.