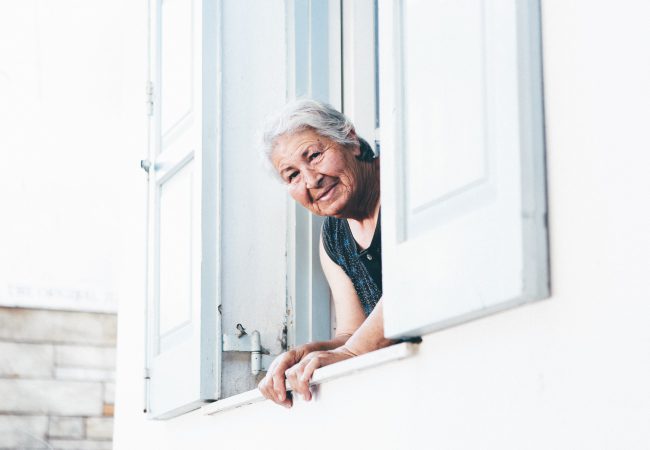 At North Tonawanda Family Dentistry, Dr. Clauser and our highly-skilled team understand that your dental needs change as you age. However, with a little extra care and attention, older adults can avoid feeling their age and improve their overall oral health. We've put together the following list of tips to help you or your loved one continue to care for your teeth as the number of candles on your birthday cake gets bigger and bigger.
Preventive Care Is Key

Regular brushing and flossing isn't just for young folks! Regardless of age, everyone benefits from an outstanding oral hygiene routine. This means brushing your teeth twice a day for two minutes each time and flossing every day to keep your teeth and gums healthy and strong. Depending on the history of your oral health, our dentists may also recommend additional preventive care steps.

Use the Right Tools

As we age, our mobility can become limited. For some older adults, products like electric toothbrushes or water flossers can make cleaning teeth easier and much more accessible. Our team would be happy to recommend our favorite products during your next visit!

Ask Us About Medication Side Effects

We know that many of our older patients might take various medications that have side effects such as dry mouth or bad breath. We can help provide patients with strategies to manage or limit the many oral side effects of certain medications. Be sure to share any questions or concerns you may have about dealing with side effects with us at your next visit.

Maintain Regular Visits

We love caring for our elderly patients and their unique dental needs. Regular appointments at our office can help us diagnose and treat any potential problems, like tooth decay and gum disease, as soon as possible. Often times, you can avoid future complications that could get painful and pricey by nipping problems in the bud as they occur.
Get in Touch with Our Caring Team!
If you or your elderly loved ones have additional questions about oral health and dental care, we would be thrilled to provide answers. Don't be a stranger—schedule your next visit to our office today!
Contact Us
Ask us all your elderly oral care questions!