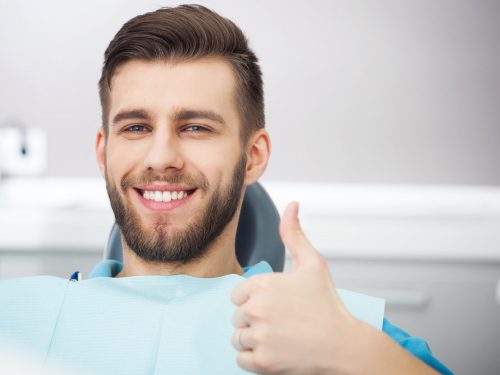 It's estimated that some 30 to 40 million Americans suffer from some level of dental anxiety. So if you have a fear of the dentist, you're certainly not alone! Instead of avoiding the dentist, though, we have some tips for you on how to deal with your dental anxiety.
Relaxing Amenities
In an effort to help you feel at ease during your appointment at North Tonawanda Family Dentistry, we've stocked our practice with many comfortable amenities for you to enjoy. We have free WiFi throughout our office. Keep yourself distracted by scrolling through your Facebook feed or reading your favorite e-book. We also have TVs in our treatment rooms. Enjoy a fun sitcom while we do all the work.
Bring a Friend
Does it bring you comfort to have a friend or family member nearby? That's no problem! Let us know that you'll be bringing someone to your appointment, and we'll make sure they can stick by your side. Often that comforting presence is all anyone needs to relax during their appointment.
Sedation Dentistry
For our extremely nervous patients, or for patients going through more extensive work, we offer sedation. In particular, we can set you up with oral conscious sedation. This involves taking a pill we've prescribed shortly before your appointment. By the time you sit down in the dental chair, you'll be relaxed but able to answer any questions we have throughout your treatment. Many patients report they forget most of the procedure with oral conscious sedation. Just make sure to bring someone with you to your appointment – you won't be able to drive yourself home afterward.
If there's anything we can do to help you feel more comfortable, don't hesitate to let us know! We're always seeking to improve our care, and that includes focusing on our patients' comfort level. We never want you to put your dental health on the backburner because of your nerves. Our team will work with you to ensure you get the care you need at a pace that's best for you. Contact us to learn more about how we can help you deal with your dental anxiety.