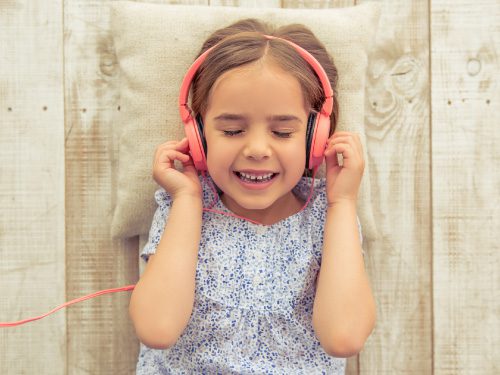 It can be hard to get your child into the habit of brushing their teeth twice a day, every day. But by turning your bathroom into a radio station, you might be able to put a little more fun in their brushing routine that will have them looking forward to brushing their teeth.
Elmo sings a song about the importance of brushing your teeth. Along with some families, Elmo is joined by celebrity friends including Bruno Mars, Amy Ryan, Naomi Watts, David Hyde Pierce, Wendy Williams, Nicole Kidman, Jay Sean, and Liev Schreiber. This video is part of Sesame Street's newest oral health initiative, "Healthy Teeth, Healthy Me." You can learn more about this program here.
"Brush and Floss" by the American Dental Association
From the American Dental Association, this video features friendly Dudley the Dinosaur. Dudley tells his friends a campfire story about how to keep your smile healthy for a lifetime. Check out more videos featuring Dudley and friends here.
This catchy, two-minute song is a great way to help your children brush their teeth for the recommended amount of time. It will have your child looking forward to brushing their teeth to every morning and night. Check out more educational videos by Blippi here.
Another hit from Sesame Street! This musical number about brushing teeth is as fun for parents to watch as it is for kids, as it was inspired by Cyndi Lauper's classic hit, "Girls Just Wanna Have Fun."
"Stop Zombie Mouth!" by Plants vs. Zombies & the American Dental Association
This collaboration between Plants vs. Zombies and the American Dental Association features the Putrid Posse who is coming after the mouths of kids! The singalong asks kids to help stop them by brushing their teeth and practicing good oral hygiene.
Another song that lasts as long as your kids should be brushing their teeth. "Brush Your Teeth" is the perfect tooth-brushing song, and it is as informative as it is cute. Check out more informative and helpful songs from Super Simple Songs here.
Beyond brushing their teeth, it's important for kids to have regular dental cleanings and checkups. At North Tonawanda Family Dentistry, we're dedicated to providing your child with the best care.