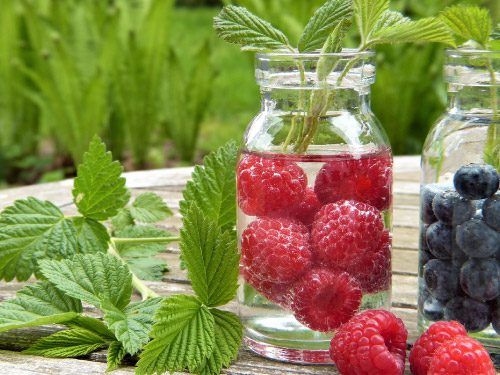 Summer is in full swing, and with it comes picnics, backyard barbecues, and poolside snack-fests. Just because summer is a time for relaxing vacations doesn't mean your oral hygiene should take a trip, too, though. When you're indulging in a delicious meal with friends or a sweet snack in the sun, make sure what you're eating is tooth-friendly. There are plenty of tasty summer foods that actually great for your teeth. We've put together a handy list of a few of our favorites.
Keep It Crunchy
When burgers are grilling, it's natural to want something crunchy on the side. But salty chips that are not only bad for your waistline but also for your teeth because they tend to leave bits behind that get stuck between teeth and form bacteria. Instead, opt for sides like raw veggies – carrots, celery, and broccoli. They give you the crunch you're looking for and act like natural toothbrushes, scrubbing out food particles as you chew. A win-win!
Fresh & Fruity
Fruits, especially seedless ones, are an excellent way to add something sweet to your meal. They're softer than hard candies, aren't sticky like gummy candies, and the sugar is naturally occurring, so it's overall a better option than candies, cake, and cookies. Put together a refreshing fruit salad as a side and your guests will devour it.
Say, "Cheese!"
Many of the foods we eat contain acid that eats away at our tooth enamel, so eating dairy products like cheese can help reduce that acid. Cheese is also high in calcium, so it helps strengthen teeth and bones. Some research even shows links between high dairy intake and lower risk for gum disease, so set out that cheese plate at your next pool party!
Infused Is In
Staying hydrated during the hot summer months is important, but plain water can get a little boring. Don't go for sugary sports drinks or sodas, though, to quench your thirst. Instead, opt for water infused with fresh fruits. They're low in sugar, and as long as you steer clear of a lot of citrus fruits, the acid level is low, too. They look great on a beverage table at a party, so get ready to try out that Pinterest recipe.
Skip the Toothpicks
Finger foods are popular at summer gatherings, and putting out toothpicks seems like the sanitary thing to do to keep people's hands out of the fruits, veggies, and other goodies. They're also great for getting that stubborn corn on the cob, barbecue, and other food out from between teeth, right? Wrong! Sharp toothpicks easily poke gums and leave a spot for bacteria to get in and cause an infection. Opt for floss picks or small packs of dental floss in your purse or pocket instead to keep your smile looking fresh.
Summer is a great time to gather with friends and family for a bit of fun. Make sure your food is not just delicious, but also good for your pearly whites so you can have a smile that's as dazzling as the 4th of July fireworks show you're enjoying. Don't forget to schedule your dental appointment, too, if it's that time of year for you.