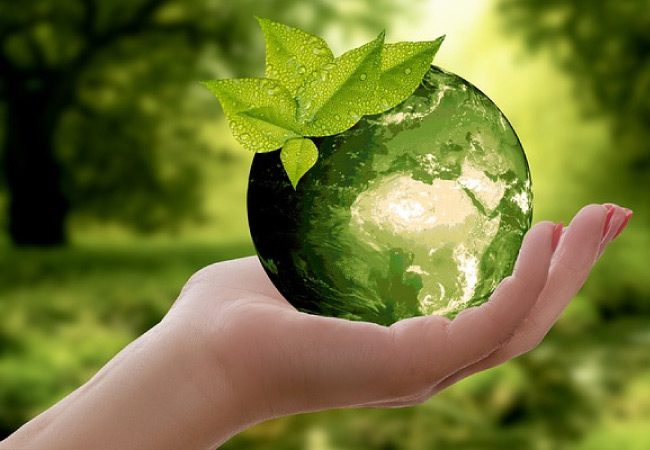 At North Tonawanda Family Dentistry, we believe in teaching our patients ways to care for their teeth and mouth that are not only effective, but also environmentally friendly. Today, we want to share some tips for reducing dental waste and making sure your oral hygiene routine is sustainable.
1. Turn Off the Faucet!
Water is a precious natural resource, and letting it pour down the drain while you're brushing your teeth can waste up to 200 gallons per month! Instead, turn off the tap while you brush. Even better, fill a small cup with water before you brush and use this water to rinse and clean your brush after you're finished.
2. Use the Right Materials
Nowadays, we have more eco-friendly options than ever before. Consider using a toothbrush made from recycled plastic or from a sustainable material like bamboo – you'll get the same oral hygiene benefits along with the knowledge that you're keeping our planet healthy. While you're at it, why not switch to silk floss? Silk is a natural, biodegradable material that won't end up in a landfill somewhere.
3. Reduce
As you go about your oral hygiene routine, make sure you're not unnecessarily wasting anything. For example, a pea-sized amount of toothpaste will give you the clean you need – no need to pile it on!
4. Reuse
When you're ready to replace your toothbrush, don't just toss it! Toothbrushes are great for cleaning hard-to-reach places, so why not keep a couple old ones on hand, just in case.
5. Recycle
Toothbrushes, floss containers, and other dental products may not be recyclable through your city's regular program, but don't let that stop you! Colgate partners with an organization called Terracycle to recycle used toothbrushes, toothpaste tubes, dental floss containers, and more. Remember, you should be replacing your toothbrush every three to four months!
If you and your family have other ways you reduce dental waste, we'd love to hear about it. To schedule your next appointment at our office or to ask us any questions, contact us today!